Flower Farm & Design Studio
We grow custom flowers for your special day
.01
about us
Kallstrom Flowers LLC is a flower farm and design studio owned and operated by husband and wife team Scott and Monica Kallstrom. Along with raising flowers, they have been raising a family. Their daughter, Scarlett, is three years old and their son, Emmett is one. Scott and Monica started growing flowers for their own wedding in 2014 and have been growing flowers ever since.
Scott does all of the handy work that comes along with owning a farm. He does the majority of field work and loves working outdoors. Scott also does daily operations like financing and planning that goes along with owning a business. Scott graduated from UW-Stout in Packaging Engineering. Scott works full time at 3M.
Monica runs the daily operations of their business. She focuses on the marketing, planning, and communicating with customers along with planting seeds and field work. Monica does most of the design work, but has been teaching Scott and he has become quite good. She graduated from UW-Stout with an Interior Design degree and worked in that field after graduation. After graduation Scott and Monica married, bought their farm and started a family and business.
Full service weddings
Kallstrom Flowers not only grows all of their flowers, but they also do all of the design work. Monica has a background in design and has put those skills towards floral designing.
Kallstrom Flowers grows all of their flowers in the field which also means they only take on weddings that are in season. They grow flowers spring through frost which typically falls between early June and the first weekend in October.
Scott and Monica work directly with the Bride and or Groom to create and grow the look and color scheme they envision on their wedding day. To get started with Kallstrom Flowers you will talk with Monica about your wedding date and what flowers are seasonally growing at that time. After putting down a $100.00 deposit (goes towards your flower cost, is lost if you change your date and we can't accommodate) with Kallstrom Flowers to book your wedding, they will order the seeds and bulbs that they will grow specifically for your wedding.
Wedding flowers are typically booked the winter and spring before the wedding date to ensure that the color scheme and specific flowers are planted in the early spring. If you book your wedding past planting time, no need to worry, you will still be able to work with Kallstrom Flowers and you will have beautiful, fresh, seasonal, local flowers at the focal point of your wedding.
custom arrangements & events
Birthdays

funerals

Graduation parties

baby showers

work events
Kallstrom Flowers can create anything your heart desires. All custom arrangements are made with flowers freshly cut, local flowers, directly from their field June through early October. Scott and Monica specialize in floral arrangements for parties, birthdays, anniversaries, funerals, businesses, and anything else you can think of.
To order a custom arrangement, just contact Monica a few days ahead of time and tell her the specifics about what you are wanting. If you aren't sure what you want just tell her your budget and she will have fun designing a beautiful, local arrangement special and unique. They can usually accommodate delivery when needed.
ten week - flower subscription
When you sign up for the ten week Flower Subscription (CSA), you are supporting a small local business. What you will receive are fresh cut flowers from straight from the field. The flowers will be arranged and bunched into bouquets. Every week you will receive seasonally available, fresh cut flowers, which will be different and unique every week.
Flowers will be picked up on a set day every week with a time range on our farm in Menomonie, WI. You get to pick the bouquet that you would like to take home. A flower subscription makes a great gift to a friend or family member or a treat for yourself to brighten your day throughout the summer.

ten week- Business floral subscription
A business floral subscription is available to any local businesses in Menomonie and surrounding areas. An arrangement in a vase will be delivered directly to your business weekly by Scott or Monica. This vase will be arranged and designed specifically for your place of business and create a cheerful and uplifting feeling as your clients walk through your doors.
The vases will be switched out weekly and cleaned by Kallstrom Flowers along with the fresh flowers provided. To sign your business up for this great opportunity, please contact Monica.

farmers market
The Kallstrom family have been members of the local Hudson, WI farmers market for four years now. The farmers market runs all summer long on Saturdays from 8 am to noon. Not only will you find Kallstrom Flowers beautiful, colorful local flowers, but you will meet other amazing local growers.
.03
wedding rates
Pricing below is based on using only what is growing in our garden seasonally (June-October). This means Monica will take your color scheme (3 colors minimum), cut the flowers in our fields that works, and design a fun and totally custom arrangement. You might get dahlias, zinnias, cosmos- whatever is blooming best. Monica will have you send inspirational images and get an idea of what type of flowers and feel you like and design something. If you want something not growing seasonally, that is no problem- we can order it! We work with all budgets- please contact me and we will make it work for you!
Medium Hand tied bridal bouquet
Large hand tied Bridal Bouquet
Extra Large hand tied Bridal Bouquet
Medium hand tied bridesmaid bouquet
Large hand tied Bridesmaid Bouquet
Extra Large hand tied bridesmaid Bouquet
$20... Flower girl petals or mini bouquet
$200+ garland-arches-altars-custom pieces ask for quote
$60... Farmers choice DIY BUCKET
$75… Color Scheme DIY bucket
DIY Buckets are perfect for someone who wants to design their own arrangements, available June-frost. When you pick the specific flowers, the price will be configured.
other rates
$160... ten week-flower subscription
The ten week flower subscription (CSA) is available to anyone who would like to support Kallstrom Flowers. To sign up for a ten week flower subscription, please contact Monica and she will send you a small form to fill out and give back to us with a check for the full amount. Monica will contact you with directions to the farm as well as the start date and any other information you might need. Thank you for supporting a small, local farm and business!
$220... ten week- business floral subscription
The ten week floral subscription is available to any business in Menomonie, WI and surrounding areas. A vase full of arranged flowers will be delivered to your business for ten weeks throughout the summer. Email Monica to sign up for your weekly delivery. Thank you for supporting another local business!
$75+... Custom Arrangements
Kallstrom Flowers can design anything you need from birthday bouquets to funeral arrangements. Prices will vary greatly depending on what you are looking for and what is seasonally available. From small creations to large installations, Kallstrom Flowers can do it all and would love you work with you on your unique needs. Please contact Monica @ 715.495.7049 to get a price and set up a delivery time and date if needed.
[V] Imagery + design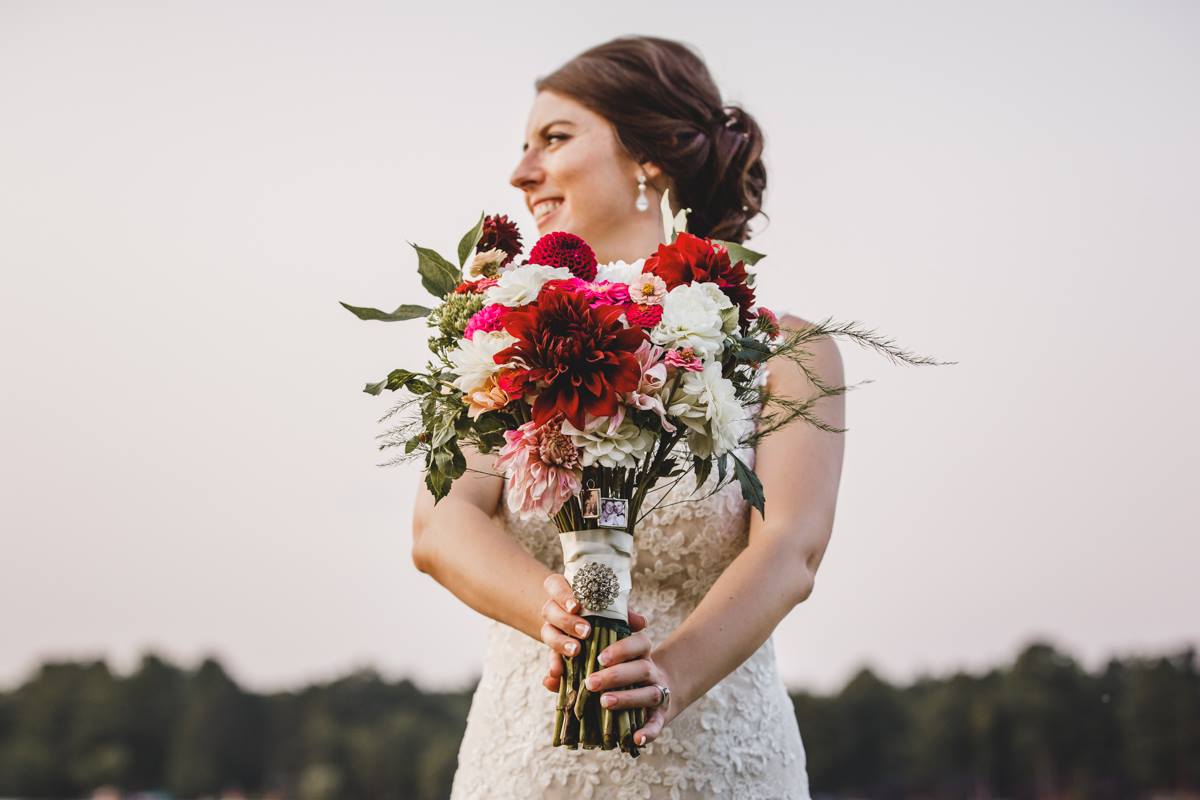 Call us anytime at 715-495-7049 or email at KallstromFlowers@gmail.com to talk about your wedding flowers, flower subscription, custom arrangement, or farmers market. We are located at N3958 455th street, Menomonie, WI 54751. We also grow in Arkansaw, WI. We deliver anywhere for a fee of $1/mile roundtrip.